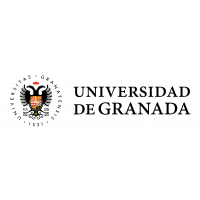 Universidad de Granada
Technology Transfer Office
Oficina de Transferencia de Resultados de Investigación (OTRI) Vicerrectorado de Investigación y Transferencia Centro de Transferencia Tecnológica c/ Gran Vía de Colón, 48. 3ª Planta 18071 Granada · Spain · Granada | BASIC
About Universidad de Granada
Granada University is one of the most important universities of Spain. The main goal is to transfer technology that our research groups, more than 500, are developing to the industries and companies which are able to take profit from them. It is a general University so Research and Development are offered in different fields like Health Science and Technology, Physics, Chemistry and Mathematics, Environment and Natural Resources, Biotechnology, Information and Communication Technologies, Social, Economic and Legal Sciences....

We hope you find technologies of your interest which will allow us working together in the near future.
Research areas
Diagnostics, Diagnosis
Medical Research
Medical Technology / Biomedical Engineering
Pharmaceutical Products / Drugs
Cellular and Molecular Biology Technology
and 13 more
Organization Website

Organization Type

Technology Transfer Office

Founded

1531

Headquarters

Oficina de Transferencia de Resultados de Investigación (OTRI)

Vicerrectorado de Investigación y Transferencia

Centro de Transferencia Tecnológica

c/ Gran Vía de Colón, 48. 3ª Planta

18071 Granada

Portfolio of Technology Offers
(1)
Start collaborating Now!
We are currently seeking best-in-class collaboration partners for the postings listed below. You can respond to current opportunities by browsing the listed entries. We do want to invite you to cooperate with us so please contact us through the available template and we will get in contact with you. Please provide as much detailed information as possible in order to facilitate the engagement process.
Contact Person